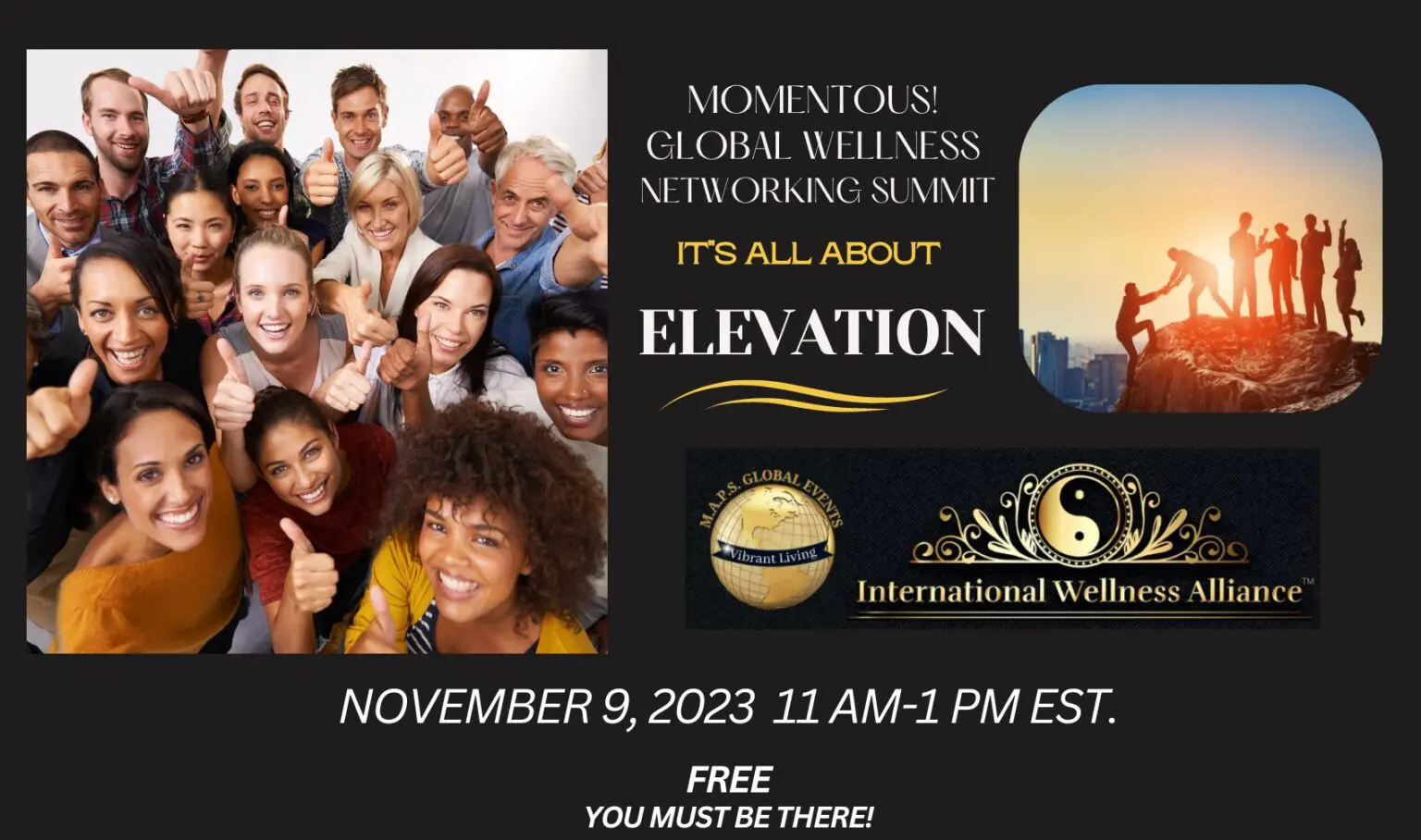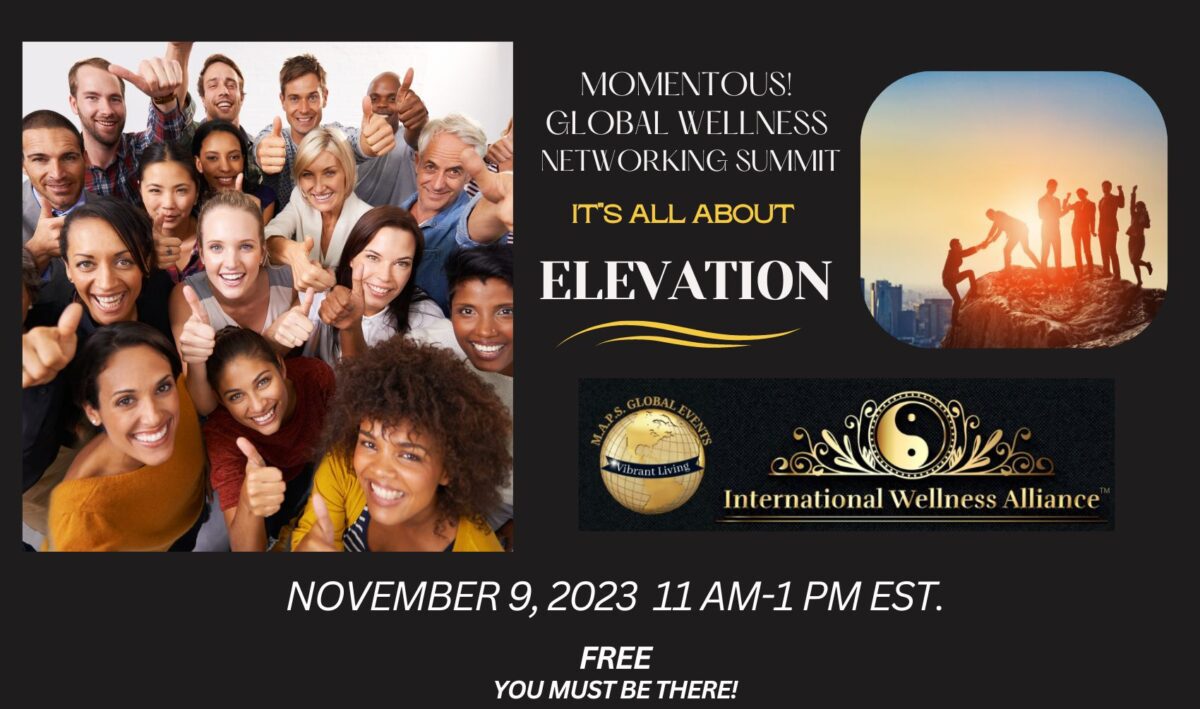 Elevation EventWellness Networking Summit
The purpose of this global gathering is to bring together individuals who are passionate about well-being, whether they are wellness professionals, enthusiasts, or wellness community members who want to contribute to the overall improvement of wellness world-wide. Through open and constructive dialogue, we aim to explore various aspects of well-being and brainstorm actionable ideas to foster a healthier and happier world-wide alliance.
November 9th, 11:00 AM to 1:00 PM, EST
GLOBAL WELLNESS & POSITIVITY EXPERIENCE
This event is EPIC! Hundreds of experts gather to help you Tap into Your Innate Super Powers… and Start Living the Vibrant Life You Want to Live?
Our world-class experts help you Renew and Recharge — learn to eliminate your frustrations, stress, mental fatigue, and aches & pains, and learn new ways to de-stress, relax, and adopt a purpose-driven mindset.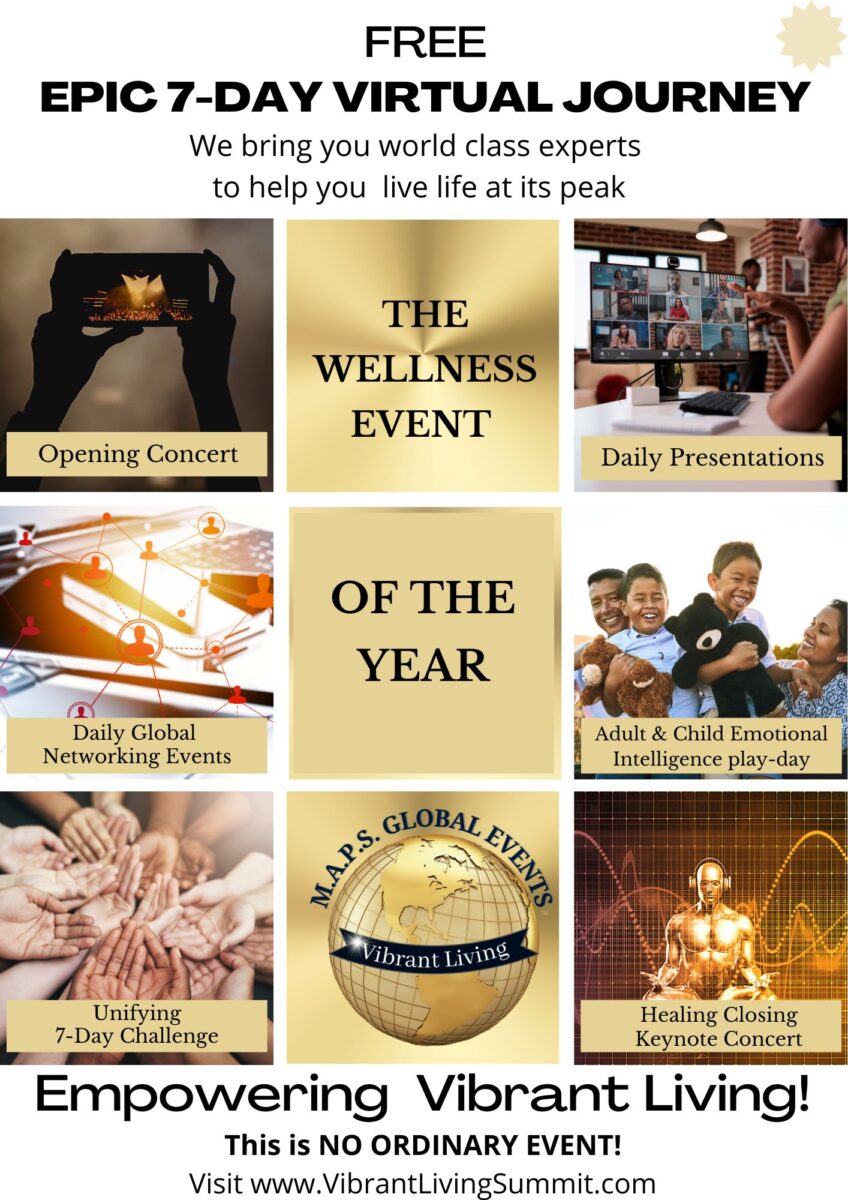 Here are just a few things that make this event extraordinary:
● An uplifting Music Concert, featuring a pre-concert show of inspiring story-sharing interviews
● A unifying 7-Day Challenge, using a process that is scientifically proven to positively impact the brain, helping you to achieve more
● Adult and children's Emotional Intelligence & Personal Development playdate, including a teen/youth mini-summit
● Daily Global Networking events—expand your global network reach
● Presentations by more than 100 world-renowned experts from fields of personal development, mental fitness, stress management, the law of attraction, busting limiting beliefs, NLP/EFT, holistic wellness, and much more…
● Closing Quantum Healing Keynote Music Concerts
The Global Wellness & Positivity Experience took place in September. Going forward this is an event that we will host periodically as donations permit. Visit the last event website here: 
https://vibrantlivingsummit
.com/
We will continue co-hosting and keeping you informed of other international wellness events. Please take advantage of our free membership to gain free access to our blogs and wellness library over 200+ expert presentations and follow us on social media.
This was an impactful event. It was an honor to be a part of it. Thank you Elaine and the whole team.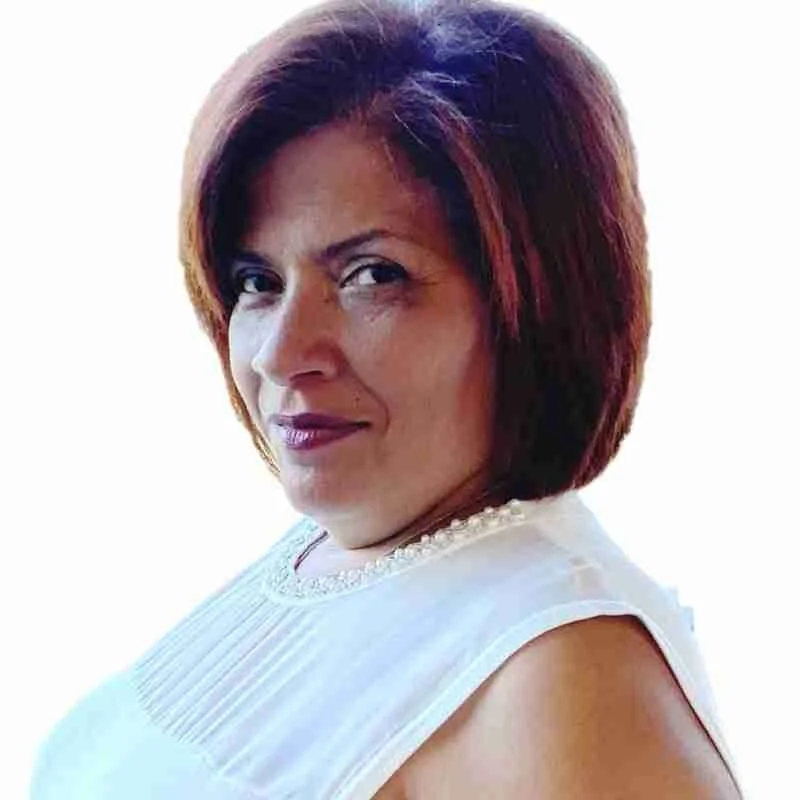 Leadership Speaker and Wisdom Coach,
New York, NY
A huge thank you to you Elaine Sugar and your team, a massive achievement, such inspiration for us all. Well done!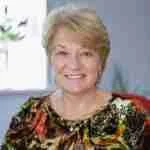 Transformative Coaching Conversations at Denise Holland, Rochester, England, United Kingdom
I am excited to be a part of this and to hear the wisdom of so many others...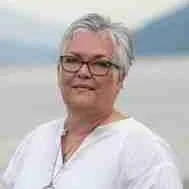 Solution Based Coach/Mentor, Salmon Arm, British Columbia, Canada
What an unforgettable event!!!, and now there is so much more to celebrate about M.A.P.S , Thank you Elaine Sugar and your team for enabling communities to come together, to uplift each other, teach each other, and motivate us to lead positive lives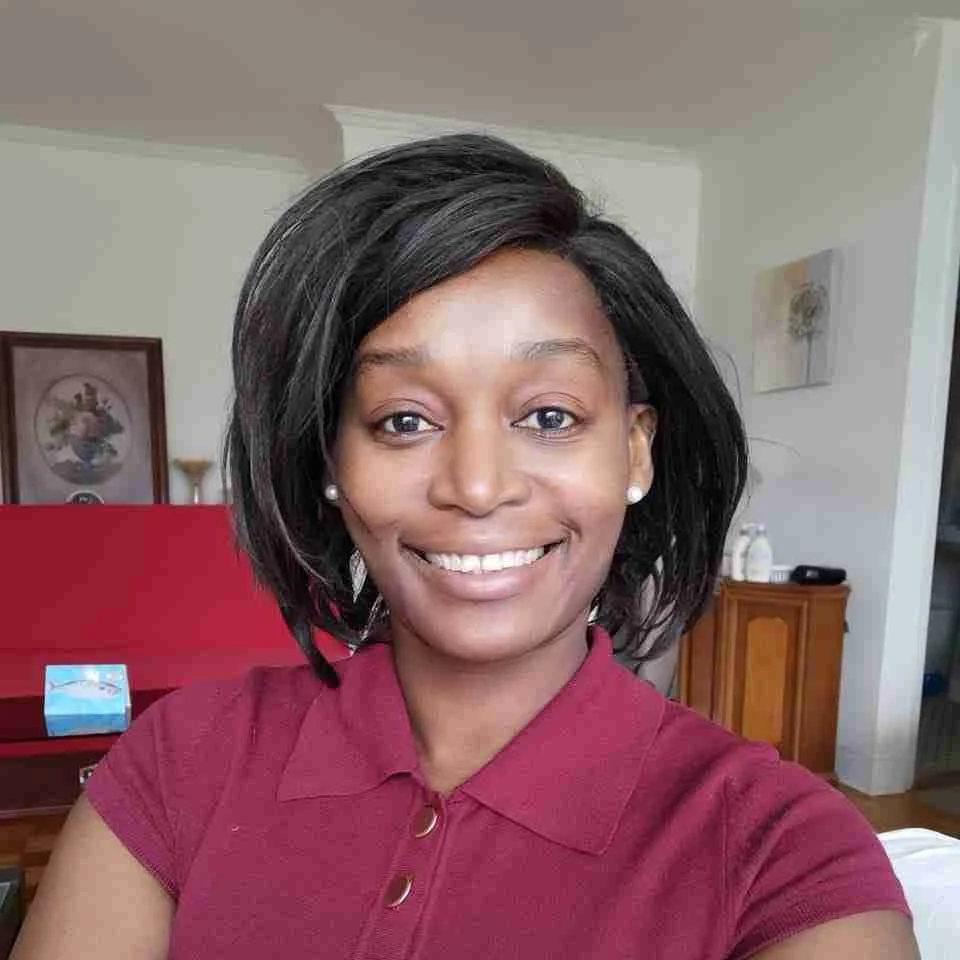 Receptionist at Toronto Film School, Toronto, Ontario, Canada